By Zachary Horner, Chatham News + Record Staff
As State Superintendent of Public Instruction Mark Johnson said in a letter to parents, teachers and caregivers, "We know this will not be easy for anyone."
After Gov. Roy Cooper's executive order closed all public schools in North Carolina for two weeks — joining many of his governor colleagues across the United States — the state's school systems, including Chatham County Schools, have had to make adjustments in a quick amount of time.
The announcement came Saturday, and by Monday, CCS had begun to put things in place.
Jennifer Özkurt, the district's school nutrition director, told parents and caregivers in a voicemail Monday afternoon that free meals for those 18 and younger and paid meals for adults would begin the next day.
"Although the school system is closed at this time, we are committed to feeding the community and our children," she said.
So on Tuesday, the cafeterias at Pittsboro Elementary, Virginia Cross Elementary and Siler City Elementary schools began serving breakfast and lunch. Virginia Cross Elementary (91.79 percent) and Siler City Elementary (85.67 percent) have the highest and third-highest populations of students receiving free and reduced lunch from the school system.
And on Wednesday, the rest of the district's schools — save for Margaret B. Pollard and Horton Middle Schools and Perry Harrison Elementary School — also began serving. 
At all locations now, breakfast and lunch is available from 9:30 a.m. to 1:30 p.m.
Adults could buy breakfast for $2 and lunch for $4. Ozkurt added that the district was in the process of setting up mobile food distribution sites and would be announcing that soon through its website and Facebook (@ChathamCountySchoolsNC) and Twitter (@ChathamCoSch) accounts.
"We encourage you to take advantage of this opportunity," she said, "and it is always our pleasure to serve you."
On the teaching side, the district has already set up an "at-home learning" site for students, teachers and families to access instructional material during the two-week period at home. While still under construction, the site — sites.google.com/chatham.k12.nc.us/ccs-ahl/home — promises to be a central hub for all information related to Chatham County Schools while campuses are closed to classes.
"Chatham County School System believes that every student deserves access to rigorous, relevant and engaging learning opportunities," the website states. "While we cannot replace the value of the teacher-to-student interaction in the classroom, we are working to provide supplemental resources and activities that will help students remain engaged in learning while schools are closed."
Keith Medlin, the district's chief information & technology officer, said the district has devices for all K-12 students to take home to access the materials. All 7th through 12th grade students are part of CCS' 1-to-1 Student Device Program, which means they already have devices, and Medlin said the district is working to get a program in place for students in kindergarten through 6th grade.
He added that printed resources will be available for K-8 students — "developed in coordination with district curriculum leaders to align to state standards and provide two to three weeks of content depending on the student and the pace they progress" — and teachers will be prepared to assist students in this different form of learning.
"Instructional staff, including teachers, will be working with their students in a variety of ways, and we are in the process of establishing those expectations, as well," Medlin said. "Chatham County Schools has been developing teacher capacity of digital learning alongside our 1-to-1 Student Device Program, and while this is a significant change in how we do business, we are prepared with highly qualified and capable teachers who will meet this new challenge."
The status of the district's spring break, currently scheduled for April 6-10, would be decided later, according to CCS Public Relations Coordinator John McCann, and returning to class is a state decision.
Johnson, the top education official in the state, said he supported Cooper's decision to close school's and that "the safety and well-being of students is a top priority for NC public schools."
"No one is happy that we find ourselves in this situation, but we will persevere," he said. "As a nation, we have overcome worse by working together. When we face seemingly insurmountable challenges at their worst, we put other issues aside and respond with our best."
For the latest on how Chatham County Schools is responding to COVID-19, visit chatham.k12.nc.us/coronavirus.
---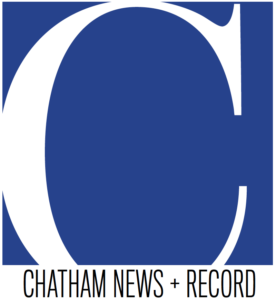 Chapelboro.com has partnered with the Chatham News + Record in order to bring more Chatham-focused stories to our audience. 
The Chatham News + Record is Chatham County's source for local news and journalism. The Chatham News, established in 1924, and the Chatham Record, founded in 1878, have come together to better serve the Chatham community as the Chatham News + Record. Covering news, business, sports and more, the News + Record is working to strengthen community ties through compelling coverage of life in Chatham County.
Related